HeppSY Support RNN with Virtual Training
HeppSY were delighted to support RNN Group in delivering a recent virtual training day for 28 staff members focusing on all things Higher Education.
RNN are an education and training provider including three colleges of career-focused further and higher education: Rotherham College, Dearne Valley College and North Notts College. Up to date knowledge is vital for Progress Tutors and Skills and Employability Tutors, who play a key role in supporting their students to explore their options after college, and applying to universities, apprenticeships and jobs.
RNN Careers Leader, Lindsey Ascough, collaborated with HeppSY to organise and deliver training to staff aimed at improving knowledge and confidence, sharing good practice and facilitating discussions across four separate sessions. She said: "We tasked HeppSY up with very broad aims as we have staff who are very experienced in HE but some who are new to it also. I was so pleased as it was delivered well thought through interactive sessions. The feedback responses from the teams highlight that they are now ready and more confident to deal with our learner enquiries." The topics covered included Higher Education options, UCAS applications, student finance and supporting students with personal statements. The tutors contributed to discussion throughout, participated in quizzes, shared their ideas and had the opportunity to ask questions specific to their subject areas.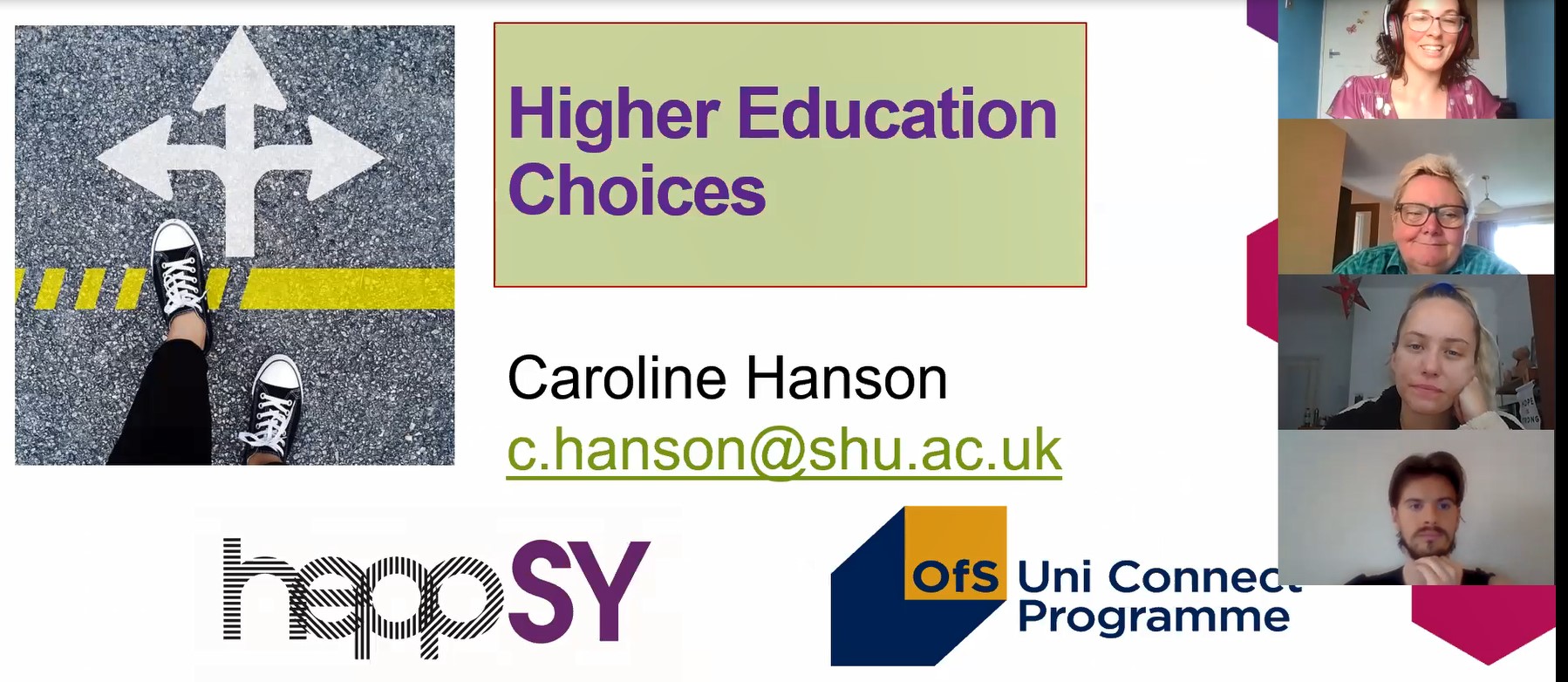 (Caption: HeppSY's Bryony, Dan and Caroline deliver staff CPD alongside Lindsey Ascough from RNN)
Following the session, 22 individuals completed a feedback form sharing their views and the results were very positive and also provided ideas for future collaborations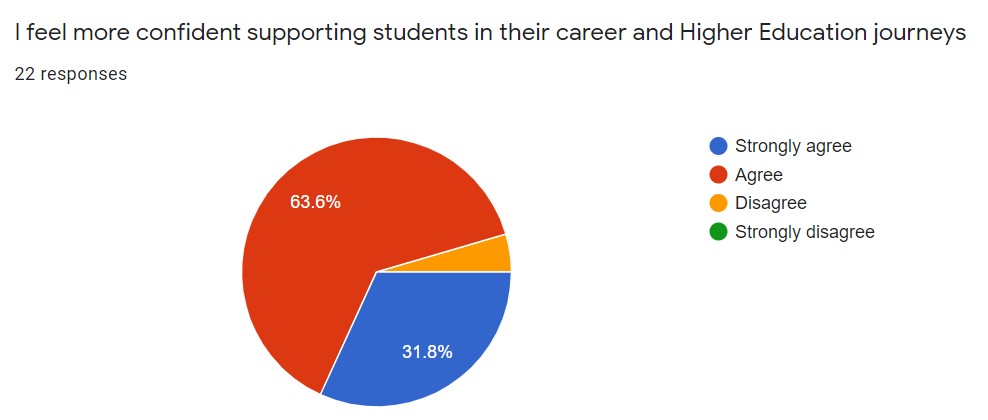 When asked what they had learnt during the session, one tutor said: "I got a bigger insight into the barrier that may stop students from applying and how to overcome them." Another responded: "I learned about the UCAS Hub and the session helped me gain confidence in supporting students through the application process."
HeppSY's HE Engagement assistant, Dan Mace, said "It's been a pleasure working alongside the team at RNN to deliver this training. An example of great work that can be achieved with our schools and colleges even at a distance." Whilst HE Progression adviser, Caroline Hanson commented: "Throughout the sessions the staff contributed their valuable ideas and it was wonderful to see experienced tutors sharing good practice and supporting newer staff members. We look forward to working more closely with RNN as the year goes on."
Any contacts interested in booking HeppSY to deliver virtual CPD for your institution, please speak to your HE Progression adviser. You can see the menu of sessions available here and all sessions can be tailored to the needs of your staff group.