A contemporary, informed and localised careers resource, based on a global pandemic context.
A reflective approach based on the careers that were key during the first Covid 19 pandemic wave during spring 2020 across the UK. Find out more about the project here.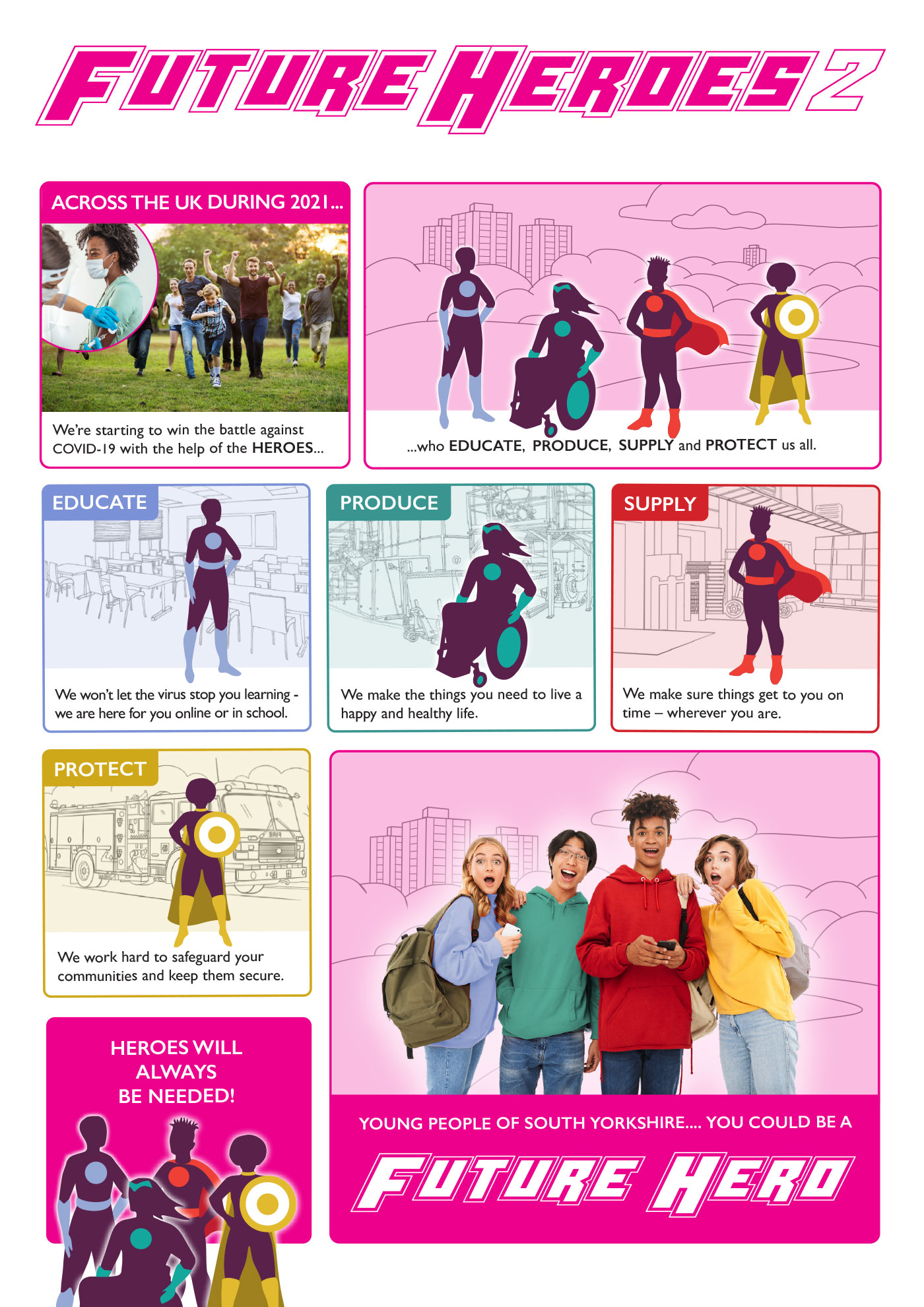 Use our materials to explore student motivations and employability skills highlighting careers that might be of interest to them in the future.